If you have an extra iOS device lying around, you can use it as an external trackpad to control Screens for iOS. Mobile Trackpad is an excellent way to turn your iPad Pro into a real workhorse!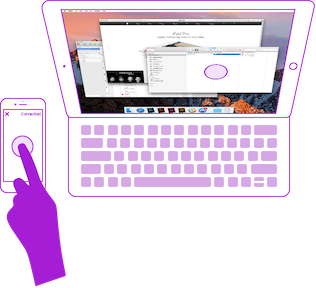 Mobile Trackpad is available as an In-App Purchase and can be used via Wi-Fi to connect to your Screens for iOS device.
Note: Please note that your devices must be running the same iOS version.
Purchasing Mobile Trackpad
Mobile Trackpad is offered as an In-App Purchase. To purchase, open the Screens app settings and tap Extra Features: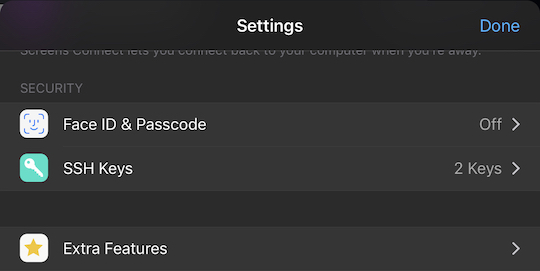 Then, tap on Mobile Trackpad and follow the instructions: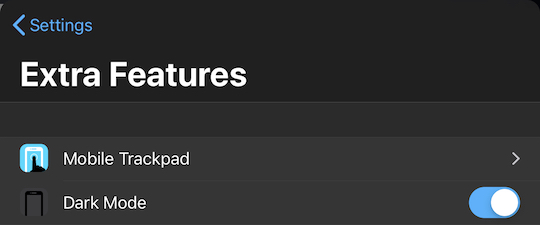 Make sure to restore purchases on all devices where Screens is installed: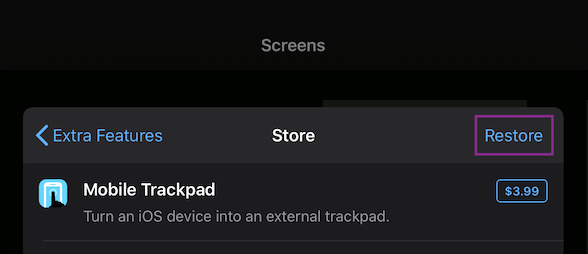 How To Launch Mobile Trackpad
Important: On iOS 14 or later, make sure that Screens is allowed to access your local network. To make sure it is, open the Settings app and browse to Privacy > Local Network. Screens should be allowed. If not, simply turn on access.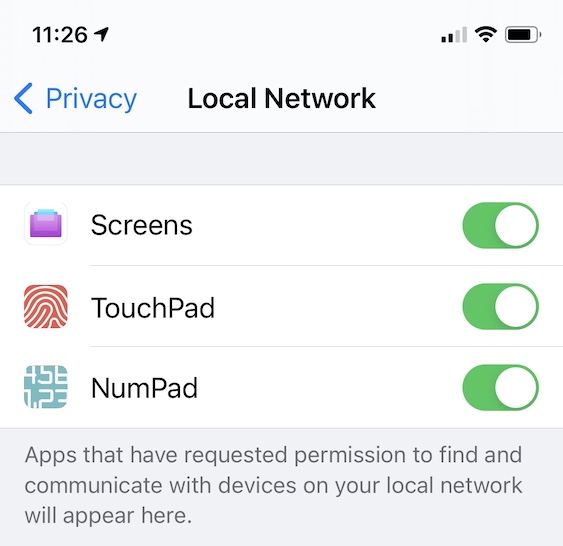 On your primary iOS device, start a connection to a remote computer: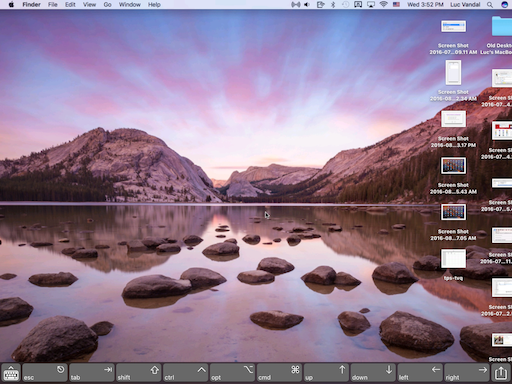 Launch Screens on your secondary iOS device, the one you will use as a trackpad.
Once your primary device has established a Screens session with the remote computer, a Start Mobile Trackpad notification will appear on your secondary device: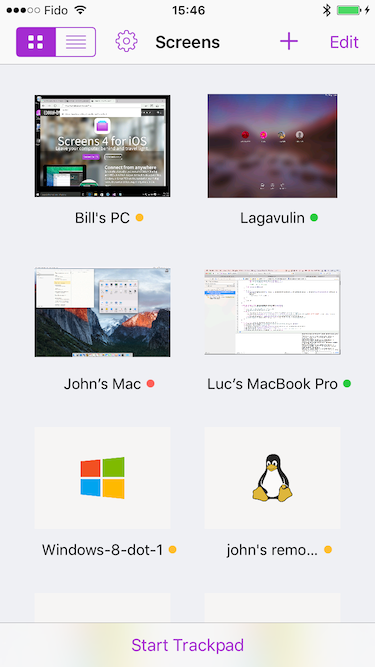 Tap Start Mobile Trackpad and select the primary iOS device you wish to control: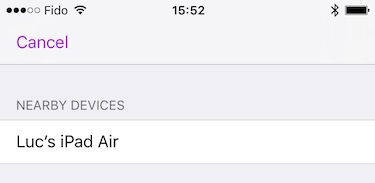 On your primary device, accept the connection request: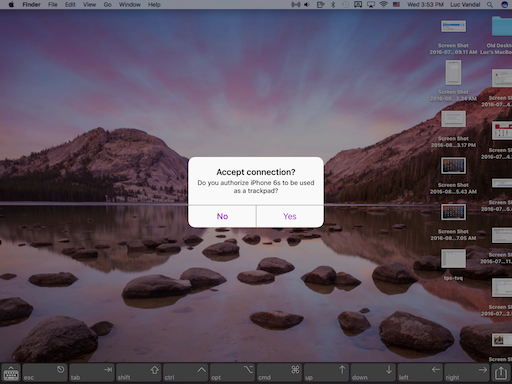 You're done! You can now use your device as a trackpad and perform all gestures available in Screens.
Closing the pairing connection
Mobile Trackpad mode will automatically turn itself off when you close the connection to the remote computer or when you tap the X button:

Considerations
Screens remembers your devices and will not prompt you the next time you wish to connect via Mobile Trackpad. You can unregister devices from the app settings, under Extra Features → Mobile Trackpad
Note: Since iOS 11, Apple decided to disable peer-to-peer networking over Bluetooth. Because of this restriction, Mobile Trackpad will not work when used by devices connected via a personal hotspot.
Source: https://forums.developer.apple.com/message/263873#263873