Sending and Receiving Clipboard Content
Screens for macOS
To send or receive clipboard content, click the Clipboard button in the toolbar: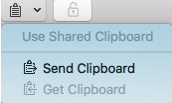 Screens for iOS
To send or receive clipboard content, tap the Actions button in the Shortcuts Toolbar: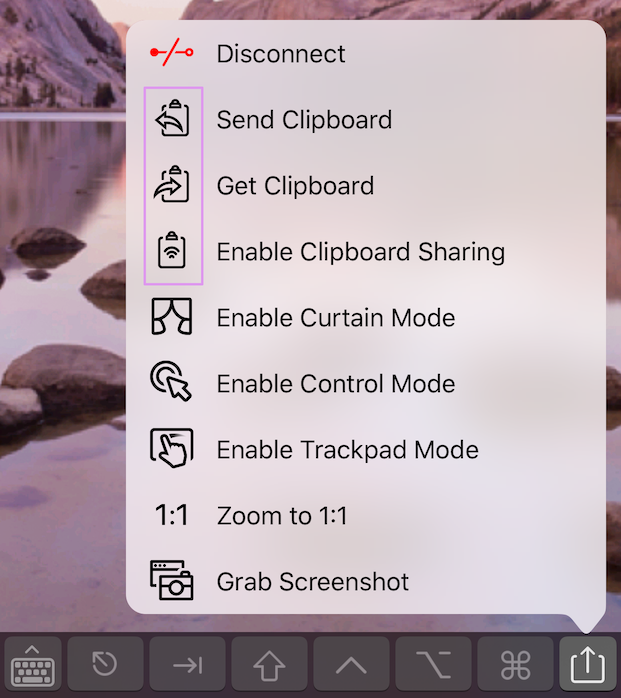 Shared Clipboard
You can enable this feature in Screens' app settings, to automatically share the clipboard content between your iOS device or Mac and the remote computer. Anything copied on either your iOS device or Mac will automatically be transferred over the network to the other clipboard.
If you disable Shared Clipboard, you must manually transfer content via the Send Clipboard and Get Clipboard action buttons.
Supported Content Types
To a Mac
While connected to a remote Mac, you can share content including images, rich and plain text, and URLs. Any unsupported content will be transferred as plain text.
To a Pc
Only plain text can be transferred to/from a Windows, Raspberry Pi or Linux PCs.